Kingswood Trip Y5 April 2019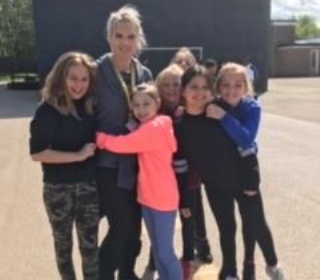 Kingswood April 2019 trip updates.
Excited to see all the children arriving.
Reminder to be at school at 7.30am on Monday 29th April
We are on our way and the children are singing and playing games. We have just passed Milton Keynes. We are almost half an hour away and the sun is shining !
We have arrived ! Just visiting the centre and finding out about the activities and food for the day. Lots of excitement!
Please see photo gallery for all up-to-date photos.
It is 7:30pm and we have had a lovely day participating in archery,problem solving, obstacle race,night line and zip wire. Lunch and dinner was lovely and lots of choice with brownies for dessert. The children have been great and are exhausted. Mini olympics and then off to bed.
Good morning from Kingswood! We all slept well and it is another lovely sunny day. The children had a great breakfast and are now on the second activity of the day. Looking forward to lots more fun and a disco tonight.
Another fun packed day including climbing, fencing, orienteering, shelter building and fire making. It has been a glorious sunny day again. We ended the day with a disco and some great moves ! The kids were very tired and fell asleep much quicker tonight. See you all tomorrow.
Good morning from Kingswood. We are all packed and ready for our journey home. Starting with breakfast shortly and then on to our last activities for the day. We will keep you posted on our arrival time and aim to leave between 1pm and 1:30pm but please check for updates.
We had a wonderful morning and a lovely lunch. Thanks to all the Kingswood staff we have had a great time. Our eta is 4:30 pm but we will keep you posted.