Year 3 Receive Mysterious Map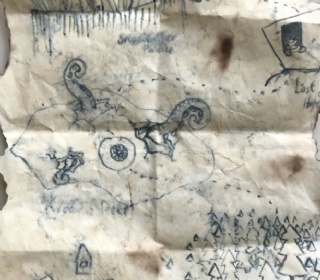 The children of Year 3 were sent an ancient map from a small town called Snowdovia near the North Pole. Mr Forrester's brother left a message for the children explaining that he was in a bustling town preparing for a race. He was handed a map but could not decipher what the race entailed so called upon the help of the two classes. The children came up with plenty of different predictions for the obstacles during the race, where it finished, what the prize is and how often the race ran. On the back of the map was a poem which included some insight into the event.
Our Year 3 children had an excellent time taking part in our hook lesson based on the race in the book 'The Pugs of the Frozen North'. During the next 6 weeks, we will immerse ourselves in the book and work towards writing two extended pieces; one newspaper report and a narrative.
We are so excited to guide the children through this story and the rehearsal of the grammatical skills they will need to produce quality work.