Year 3 Are Asked To Solve Yet Another Mysterious Case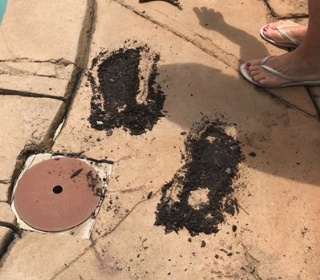 The Year 3 children were sent a video showing a dramatic event. Whilst Mrs Gray was out shopping on one sunny afternoon in her home town of Johannesburg, something entered her back garden and left a trail of devastation. Not knowing who to turn to, she sent a video message to the children explaining what had happened. Unfortunately for her and the South African police, they couldn't figure out what caused the damage.
After a brief investigation, our magnificent children were able to predict what animal had entered Mrs Gray's property using the evidence at hand. Most children predicted the main suspect to be a Gorilla due to the size of the footprints found and the strength needed to throw some of the garden furniture.
The children were correct as we later learnt that there has been a strange sighting of a Gorilla in the area. Because of these events, we decided to work towards writing a non chronological report about Gorillas and a narrative this half term.
We can't wait to see how the children get on!