Chloe Raises Money For the RSPCA!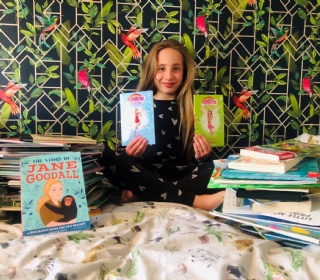 Chloe, who is in year 3, has raised an astonishing £200 for the RSPCA.
We are incredibly proud of Chloe who decided to raise money for the animal charity after an experience with her father. Whilst walking, they spotted a bird who couldn't fly. Worried, Chloe's father rang the RSPCA hoping for some help. This was the first time Chloe had heard about this charity and was able to witness first hand what they do and the care they show towards animals. Similarly, Chloe has the same passion for animals. Later on during that walk, she decided she wanted to try and help by raising money for the organisation.
When thinking of ways to raise money had the wonderful idea to merge her two passions, animals and reading. She embarked on a sponsored read in which she read a mammoth 70 books in 7 months. Her original goal was £100 however, this magnificent girl has raised £200. When asked how it made her feel, she replied, "I feel really really happy because I know I've helped lots of animals! I hope the RSPCA will use it to help lots of animals."
We are incredibly lucky to have Chloe in our school and we're very proud. Well done superstar!