Fair Field Celebrate Fitness Week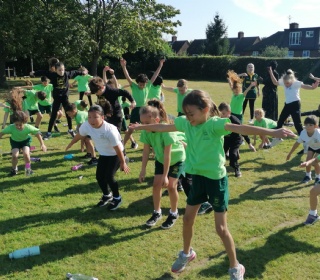 It is national fitness week, and we are taking full advantage of that at Fair Field. Not only are we supporting a cycle to school initiative, but Mr Flynn has also been running keep fit sessions for all of our children.
As the children have learnt in science lessons, vigorous exercise is a vital component to keeping healthy. We have been promoting physical exercise and the children are loving it!
Just looking at the photos makes me feel exhausted! Well done children!