Bike week at Fair Field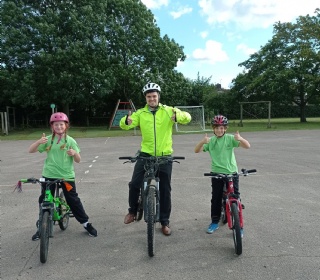 At Fair Field, we love celebrating important causes such as bike week 2021.
We have all seen the issues surrounding the petrol crisis for the last couple of weeks, so what better way to help than by ditching the car and cycling to school. During our annual bike week assembly, our incredible children knew of the benefit cycling has our physical and mental health and to the environment but this year, the crisis was yet another reason to mount the saddle. Throughout the week, we saw a number of bicycles parked in our bike shed which was fantastic. Well done Rosie and Ollie who in particular were impressive in their determination to cycle.