Fair Field Celebrate World Book Day!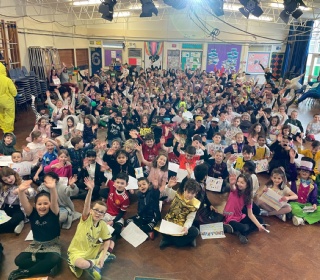 At Fair Field, we always look forward to World Book Day and this year certainly didn't disappoint. To celebrate our love of both fiction and non-fiction books, we decided to dress up as our favourite vocabulary. This led to both wonderful costumes and joyous conversation about our favourite pieces of vocabulary, their meaning and the text in which they appeared. In our classrooms, we discussed the definitions of unknown words with he challenge of using them in our writing in the future.
To top off the incredible day, we all took part in a vocabulary parade showing off our costumes. We can't wait for next year! A huge reason for its success was all of the hard work that Miss Clancy put into it. Thank you Miss Clancy!