Year 3 Stumble Upon Yet Another Mystery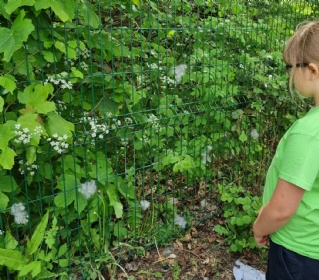 Our year 3 children were required yet again to investigate a mysterious scene found on our site.
On the 9th May, our children received a letter explaining that a set of events had taken place leaving behind some baffling clues. The author of the letter explained that whilst they had carried out their own investigation, they were still non the wiser as to what may have happened. Upon close inspection the children found:
Long, grey fur attached the fence
Animal paw prints too large for a dog
The t-shirt of a child without any signs of tears or too much wear
Human footprints.
We came together as a year group and made predictions to what we think may have happened. The children did excellently using the evidence around themselves to compliment their predicitions. Perhaps our new story in English may help shed light to what event took place on our school grounds.